St. Aloysius Century Capital Repair Project
St. Aloysius – St. Agatha
Century Capital Repair Project
Summer, 2018 – Summer 2019
We here at St. Aloysius – St. Agatha Parish have undertaken a Century Capital Repair Project to address urgently needed large scale repairs. These repairs will be completed in time to celebrate the 100 year anniversary of the St. Aloysius church building. In addition, we will be soliciting donations and inviting pledges to fund restoration and upgrades that are not urgent but will enhance our worship and ministry, preparing us for another century of ministry to the parishioners and the people of the Glenville and South Collinwood neighborhoods and beyond. The $700,000 project will unfold according to the following plan:
Part One: This part of the project is already nearing completion. It entails the replacement of eight doors on the Parish Center building and the replacement of the floor in the gymnasium/hall. Thanks to a grant of $20,000 from the diocesan Rooted in Faith Campaign, a grant of $20,000 from the Michael and Marian Gallagher Family, and donations totaling $28,000 from parishioners through the weekly second collection for the Parish Renovation Fund, we have secured the funding for both of these efforts. This part of the project should be completed by September 1, 2018.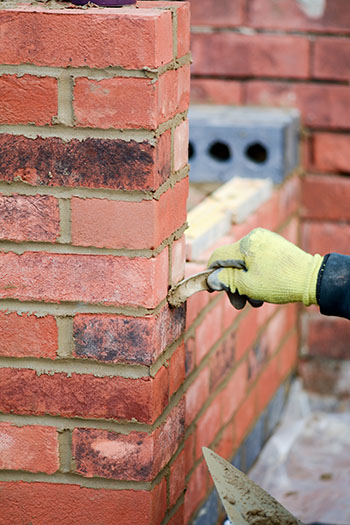 Part Two: This part of the project will focus on repair of the slate roof on the church, repair of the mortar in the exterior brick of the church, the masonry repair of steps leading into both the church and the Parish Center, and repair of a section of the school roof which is currently leaking badly. After examining multiple bids, and with the guidance of our Diocesan Facilities Corporation representatives, we have chosen contractors for this work. Its cost is estimated at $273,000. This part of the project needs to begin immediately as these repairs are of an urgent nature.
Part Three: This part of the project involves the repair of plaster walls and restoration of interior paint in the church due to water damage from the compromised roof, repair of brick and cement work for sidewalks surrounding the church, the repair of walls and interior paint for the school building where water leakage has caused damage, and upgrade of equipment in the Parish Hall and Kitchen, including air conditioning units. This part of the project is not urgent. Cost quotes for this work are currently being sought, but we are estimating $400,000.
The conclusion of the project will see the installation of a carillon bell system installed at one of the high points of the church exterior. I hope we will all together anticipate with joy the ringing of those bells for the first time, announcing the beginning of another 100 years of faith and ministry here at St. Aloysius – St. Agatha Parish.
         Yes! I want to help!

St. Aloysius – St. Agatha Parish
10932 St. Clair Avenue Cleveland, OH 44108
Parish House: 216-451-3262 Fax: 216-268-3830
Office Hours: 8 a.m. to 1 p.m. Weekdays
Click here for St. Aloysius – St. Agatha School
640 Lakeview Road Cleveland, OH 44108
School Office: 216-451-2050 Fax: 216-268-3830
Office Hours: 8 a.m. to 3 p.m. Weekdayss