The staff at St. Aloysius Church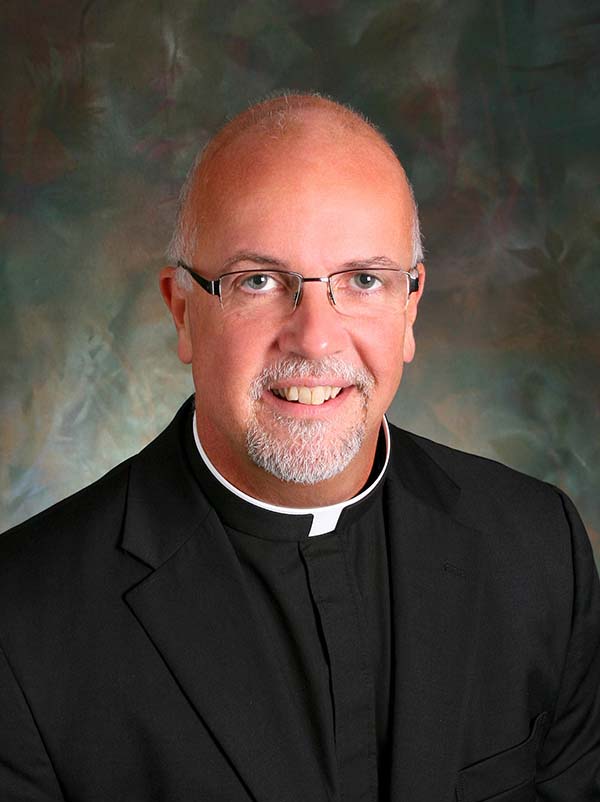 Reverend J. Mark Hobson, D. Min., is a priest of the Diocese of Cleveland and Pastor of St. Aloysius Church in Cleveland, Ohio. Father Hobson is a native of Sheffield Lake, Ohio. He graduated from Lorain Catholic High School in 1975 and from Borromeo College of Ohio in 1979.
After two years teaching fourth graders at St. Felicitas School in Euclid, Ohio, Father Hobson entered St. Mary Seminary, where he earned a Master of Divinity Degree and a Master of Arts in Systematic Theology. Ordained in 1986, Fr. Hobson has served as an associate pastor at St. Francis of Assisi (Gates Mills), St. Ignatius of Antioch (Cleveland) and as Coordinator of the Pastoral Team for the Church of the Resurrection (Solon) before his current pastoral position in Cleveland.
He has served as a part time instructor in Moral Theology at John Carroll University in University Heights, Notre Dame College of Ohio, and at Ursuline College of Ohio. In 2013, Father Hobson graduated from the Aquinas Institute of Theology in St. Louis with a Doctor of Ministry degree in Preaching.
In addition to his current parish assignment, he serves as assistant professor of homiletics at St. Mary Seminary and Graduate School of Theology in Wickliffe, Ohio.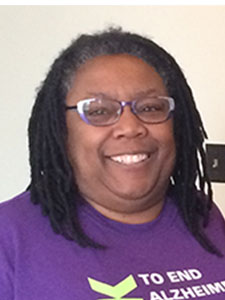 Pam Petty
Catechetical Leader
Pam serves the Parish as its Youth Minister, but she is actively involved in many forms of leadership at St. Aloysius. She facilitates catechetical formation for those to be baptized, First Communion Candidates, Confirmation Candidates, and assists with the Rite of Christian Initiation of Adults. Pam also trains servers and assists with the Liturgy of the Word for Children on Sunday mornings.
Pam is certified as a Parish Catechetical Leader by the Diocese of Cleveland.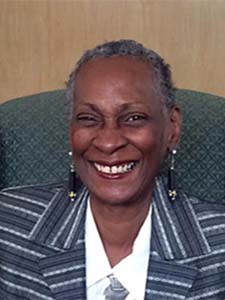 Carol Bunn
Food Pantry Director
Carol is the Director of the St. Aloysius Hunger Center, which includes management of the Emergency Food Pantry, the weekly Community Hot Meal on Tuesday evenings and the monthly grocery distribution on the fourth Saturday of each month.
Carol comes to us with extensive experience in service, outreach and in positions of management.
A Marine Corp Veteran, Carol earned a Music Therapy Certificate from Lincoln University in Jefferson City, Missouri and an Associate Degree from the University of Akron in Akron, Ohio.
Carol belongs to several professional Organizations, including the National Association of Paralegals, The Association of Bankruptcy Judicial Assistants, and the Mary Chapter of Eastern Stars, Akron, Ohio. Carol is a Certified Bankruptcy Counselor.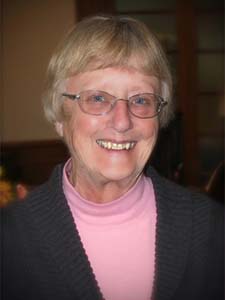 Sr. Mary Jean Raymond
Interim Principal
Sr. Mary Jean Raymond, an Ursuline sister of Cleveland, joined the St. Aloysius staff in 1981 as a first grade teacher in the school.  She spent 51 years in full-time classroom teaching in the diocese of Cleveland.  Sister Mary Jean has also presented programs to teachers throughout the United States in the areas of children's literacy and religious education.
She has taught all grades from 1-12 in religious education and PSR programs as well as teaching religion methods to teachers in the diocese of Cleveland.
In the summer of 2017, she began her present ministry as a pastoral associate for St. Aloysius Parish and as a part-time art teacher in the school.  Sister is a native of Cleveland and currently lives in Collinwood.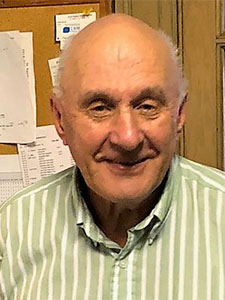 Jack Young
Business Manager
Jack Young serves as the Office Manager and Bookkeeper for St. Aloysius Parish. He executes the day to day business and financial operations of the school and parish under the direction of the Parish Finance Council and the Pastor. Jack is also in charge of the rental of our Parish Hall. 
Jack graduated from Case Institute of Technology with a Bachelor's Degree in Chemical Engineering.  He also received a Master's Degree in Economics from Case Western Reserve University.  He has worked at Goodyear Tire Company in Akron, Davy McKee in Independence and the Lubrizol Corporation in Wickliffe before coming St. Aloysius.
St. Aloysius – St. Agatha Parish
10932 St. Clair Avenue Cleveland, OH 44108
Parish House: 216-451-3262 Fax: 216-268-3830
Office Hours: 8 a.m. to 1 p.m. Weekdays
Click here for St. Aloysius – St. Agatha School
640 Lakeview Road Cleveland, OH 44108
School Office: 216-451-2050 Fax: 216-268-3830
Office Hours: 8 a.m. to 3 p.m. Weekdayss