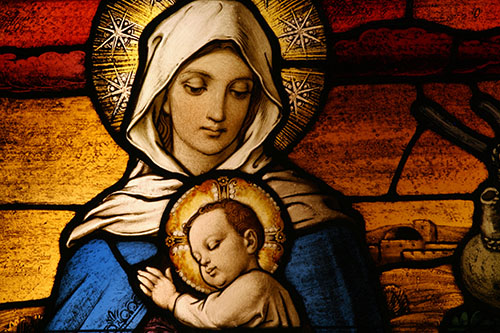 The Cleveland Marianist Lay Community  is a lay community in the Mariansit Tradition that is part of and has its center at St. Aloysius Parish. It's Mission Statement is the following:
We are an inclusive Marianist community who bring Christ and Mary to our world. We strive to be a bridge, connecting the Church and surrounding communities, by continually growing in faith, committing to social justice through awareness and action, while working with and serving others.
We seek to educate about the Marianist Charism and our love for Mary, to advocate for justice, and to multiply participation. We ask for guidance, through prayer, as we aim for a greater love for all our brothers and sisters.
The community meets the first and third Saturdays of the month at 12:15 PM in the rectory.
St. Aloysius – St. Agatha Parish
10932 St. Clair Avenue Cleveland, OH 44108
Parish House: 216-451-3262 Fax: 216-268-3830
Office Hours: 8 a.m. to 1 p.m. Weekdays
Click here for St. Aloysius – St. Agatha School
640 Lakeview Road Cleveland, OH 44108
School Office: 216-451-2050 Fax: 216-268-3830
Office Hours: 8 a.m. to 3 p.m. Weekdayss