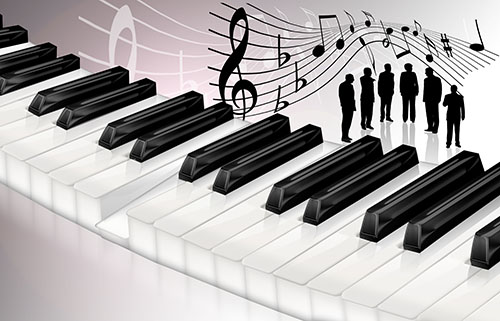 "Those who sing pray twice"
St. Aloysius Music Ministry mission is to give praises to God. We usher in the presence of the Holy Spirit as we sing and celebrate the Mass.
To set the atmosphere for praise and worship, we encourage others and lead the church in all worship music.
St. Aloysius Music Ministry consists of the Adult Choir and the Youth Choir that will reach youth ages 4-17 which allows the youth to sing uplifting praises to the Lord.
The fulfillment of our mission is dependent upon an earnest commitment from each choir member to God and to the church.
St. Aloysius – St. Agatha Parish
10932 St. Clair Avenue Cleveland, OH 44108
Parish House: 216-451-3262 Fax: 216-268-3830
Office Hours: 8 a.m. to 1 p.m. Weekdays
Click here for St. Aloysius – St. Agatha School
640 Lakeview Road Cleveland, OH 44108
School Office: 216-451-2050 Fax: 216-268-3830
Office Hours: 8 a.m. to 3 p.m. Weekdayss